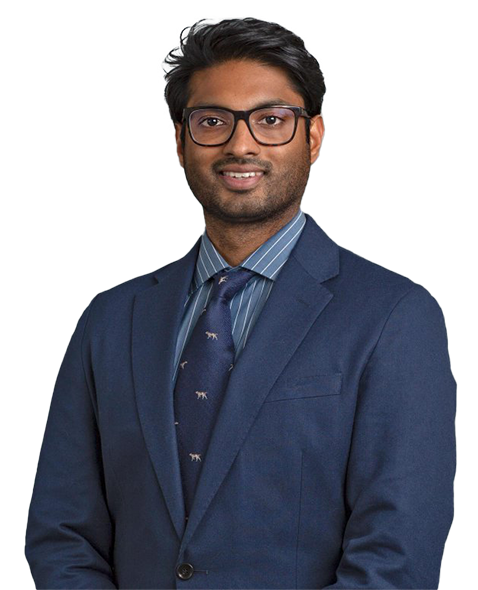 ---
Seasonality Affects Elderly Hip Fracture Mortality Risk During the COVID-19 Pandemic. Esper GW, Meltzer-Bruhn AT, Ganta A, Egol KA, Konda SR. Cureus. 2022 Jul 3;14(7):e26530. doi: 10.7759/cureus.26530. PMID: 35928394; PMCID: PMC9345382.
Clinical Effect of Selective Serotonin Reuptake Inhibitors (SSRIs) on Fracture Healing. Mehta D, Ganta A, Bradaschia-Correa V, Konda SR, Egol KA, Leucht P. Bull Hosp Jt Dis (2013). 2022 Sep;80(3):260-264. PMID: 36030445.
Nail plate combination in the upper extremity: surgical technique and clinical application. Ganta A, Wang C, Konda SR, Egol KA. Eur J Orthop Surg Traumatol. 2022 Apr;32(3):443-448. doi: 10.1007/s00590-021-02994-2. Epub 2021 May 19. PMID: 34009473.
Operative Fixation of Extra-articular Scapula Body Fracture Through a Modified Judet Approach. Konda SR, Solasz SJ, Ganta A.. J Orthop Trauma. 2022 Aug 1;36(Suppl 3):S3-S4. doi: 10.1097/BOT.0000000000002394. PMID: 35838562.
"Damage Control" Fixation of Displaced Femoral Neck Fractures in High-Risk Elderly Patients: A Feasibility Case Series. Konda SR, Dedhia N, Rettig S, Davidovitch R, Ganta A, Egol KA. J Orthop Trauma. 2021 Dec 1;35(12):e439-e444. doi: 10.1097/BOT.0000000000002104. PMID: 34369455.
Risk factors and associated outcomes of acute kidney injury in hip fracture patients. Ganta A, Parola R, Perskin CR, Konda SR, Egol KA. J Orthop. 2021 Jul 26;26:115-118. doi: 10.1016/j.jor.2021.07.019. PMID: 34385809; PMCID: PMC8335623.
High-energy Lateral Compression Type 1 Injuries of the Pelvis: A Spectrum of Injury. Tejwani N, Stevens NM, Ganta A. J Am Acad Orthop Surg. 2020 Feb 15;28(4):157-165. doi: 10.5435/JAAOS-D-18-00821. PMID: 31425321.
Ability of a Risk Prediction Tool to Stratify Quality and Cost for Older Patients With Tibial Shaft and Plateau Fractures. Konda SR, Dedhia N, Ganta A, Egol KA. J Orthop Trauma. 2020 Oct;34(10):539-544. doi: 10.1097/BOT.0000000000001791. PMID: 32349026.
NYU COVID Hip Fracture Research Group. Modification of a Validated Risk Stratification Tool to Characterize Geriatric Hip Fracture Outcomes and Optimize Care in a Post-COVID-19 World. Konda SR, Ranson RA, Solasz SJ, Dedhia N, Lott A, Bird ML, Landes EK, Aggarwal VK, Bosco JA 3rd, Furgiuele DL, Gould J, Lyon TR, McLaurin TM, Tejwani NC, Zuckerman JD, Leucht P, Ganta A, Egol KA;  J Orthop Trauma. 2020 Sep;34(9):e317-e324. doi: 10.1097/BOT.0000000000001895. PMID: 32815845; PMCID: PMC7446996.
Continuous Infraclavicular Brachial Block Versus Single-Shot Nerve Block for Distal Radius Surgery: A Prospective Randomized Control Trial. Ganta A, Ding D, Fisher N, Lavery J, Jain S, Tejwani NC. J Orthop Trauma. 2018 Jan;32(1):22-26. doi: 10.1097/BOT.0000000000001021. PMID: 29040231.